Post by stevep on Jan 22, 2020 20:04:59 GMT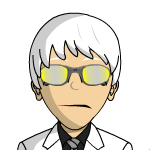 Hitler might not even declare war if Sea Lion had happen and Germany mange to fail in it, it would lost him a lot of troops, planes and ships, but then again we are speaking of Hitler, so you never know.
Not that many troops actually, although probably including some elite units such as the paras, as relatively few could be transported across the Channel. Much of the remaining Kriegsmarine is likely to be lost if their committed which could make for defending the convoys routes somewhat easier. This is doubly so if Roosevelt was able to get a US dow due to the invasion event. [Not so sure of this as while things would be tense and look bad I suspect that the German defeat would become pretty obvious pretty soon.] Depending on circumstances the Luftwaffe might not be greatly affected compared to OTL as its losses were pretty heavy anyway so an early invasion failure could even mean, if they avoided the day-time bombing attempts they lose less a/c in total.

Suspect that either way Hitler would probably push for Barbarossa although it might just be possible that after a disastrous bid to invade the UK, especially if it also brought the US into the conflict an attempt to attack the Soviets at the same time, might prompt a military coup attempt. Not sure that would succeed but would probably at least delay any push eastwards.
If the US joined the allies in 1940 - albeit I suspect its unlikely - how does that affect things with Japan? The US will be more involved in fighting the Nazis so might have less forces in the Pacific but they will be on a full war footing just over a year earlier so the Japanese are likely to have an even narrower time for any attempt at a strike south. Since they signed a neutrality agreement with the Soviets, which is still likely to occur I suspect, I don't think a new war between the Soviets and Japan are too likely. On the other hand the leadership of both sides was less than rational on many issues.