Post by stevep on Mar 13, 2022 19:59:48 GMT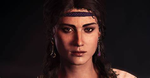 1) I'm thinking siege rather than storm. If Franco is won over then the Gibraltar straits can be closed by air power isolating both Gib and Malta. Agree that a para landing would be a disaster and Germany would have to supply additional troops - carried by Italian ships for any landing.
There are not enough runways in region. Ground establishment for air power is poor and the road net, itself, would still have to support a siege train, security forces to maintain the supply route and the possibility of Anglo-Portuguese and anti-Franco elements sabotaging the German effort. Whether storm assault, which is what Felix was, since the Germans were a bit short of siege guns, or a siege, which the Germans were not trained to do, it would be logistically extremely difficult. Supply and sustain by sea would be much simpler. And there is the Portugal option.
Franco had seen what happened to Spain when the Americans had muscled her in the Spanish American War. He was born in Ferrol in 1892 and was six when the Americans wiped out the Spanish navy and virtually destroyed the Spanish Tercio in Cuba through sea-power (9 ships and 20,000 mostly poorly trained troops.) He grew up and attended the cadet schools, where the veterans of that war drove the lessons of the Spanish American War home harshly to the new generation of Spanish officer cadets. These lessons included that corrupt Spanish government mismanagement and inept military braggadocio and refusal to be realistic about the world as it really was, had been the reasons the Spanish "professionals" had lost to the American "amateurs". It cost them an empire. The rump empire left could have gone down the drain, but Franco's generation played the French like violins and managed a good performance against the very tough Rifs. So he was a "professional / professional", a battle tested general, who had also won an impossible civil war, who was not about to listen to some hysterical Austrian draft dodger and trench messenger runner try to explain to him how Felix would be an easy operation. Franco knew the logistics and operational problems much better than Hitler.
2) We're in agreement here. If they managed to get naval superiority than landings in the Nile valley or points east might apply, or pressuring Vichy Syria and sneaking forces through to there but a land advance against Egypt from Libya is about as impossible as you can get unless the British make a total disaster of things or don't get reinforcements.
I do not see over the beach. They have to take Alexandria and put it back into service after the British wreck it. Just where are the Italians going to get those resources. And as I wrote, the Italians only have lift for a battalion. Their over the beach was non-existent.
3) Again my thoughts are being starved out, if only due to lack of ammo and possibly some of the heavy artillery pounding too much of the defences and facilities. Attempts to storm would be very, very costly and while any defence is decently conditioned going to result in a bloodbath.

With reference to Gibraltar, what siege guns?
With reference to Malta, what resources?
How do the Axis stop the "Club Runs"? Even if one argues logistics, the British win the contest.
We're at slight cross purpose here. In 1) I was replying to your comments about Malta. Probably the mention of closing the Gib straits threw you as your talking about Franco and also a siege train which wouldn't be applicable for Malta. However closing the straits if you got Franco on board would be very useful as it prevents aid from the western Med and also removes Gib as a base for the RN.
If the Italians had that little lift capacity for an amphibious landing it would make things very difficult for either Malta or somewhere east of Alex other than twisting Vichy's arm about Syria.
In terms of siege guns I thought the Germans had some capacity. Seen it mentioned in AH stories where Hitler does get Franco on side and also historically for the taking of Sevastopol with the idea they and Manstein's force then due to head north for Leningrad.
By club runs do you mean convoys to Malta? Would be a hell of a lot more difficult without Gib available as a base for organising such operations and with everything having to come directly from Britain. [Even if Gib was in British hands for a possibly extended period its not really going to be available for operating ships from there as they would be far too vulnerable to air attack.
As I say I see all those as unlikely events for the reasons both of us have stated. I can't see Hitler ignoring the Soviets and also him pressing Franco into the Axis camp would be difficult.

Steve