Post by stevep on May 11, 2020 9:11:57 GMT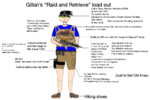 Suspect that would be largely accurate. Of course with a unified nationalist China prior to the Japanese invasion and less internal conflict as a result it should do somewhat better against Japan - especially since Chiang isn't keeping his best units back to fight the communists. As such what happens when Japan surrenders? If the Soviets occupy Manchuria as OTL then does it return it to the KMT or does it try and establish a communist state there? If it does return it will even Kim be stupid enough to attack the south when his northern border is insecure? If that still happens then would Stalin feel forced to support its ally?
Other than that would agree your likely to see China stay autocratic but markedly less bloody than under Mao.
Steve

Stalin liked Chiang over Mao because Stalin knew he could not control Mao. At least under Chiang he could trade. The Soviets would most likely return Manchuria to the KMT as a sign of goodwill that the USSR respects international norms. The Korean War would be butterflied away if China is ruled by the ROC instead of the PRC. Stalin would have a hard time supporting Kim Il-Sung this time. Even better to ponder even before the actual Korean War, both the USA and the USSR saw Korea as something geographically insignificant for their interests.
I agree about Stalin preferring Chiang initially at least either for the reason your said or because he thought Chiang would be better able to tie down the Japanese. However in the scenario in the video Mao is out of the picture so I would expect Stalin would have some puppet communists under his command. Suspect your right he would return Manchuria to Chiang's government and could have decent relations with it, for a while at least rather than try and set up a puppet regime but its a possibility, especially with such an early POD. I say Chiang may not be as hostile to Stalin, especially if the latter returns such territories, as Stalin did support him against the Japanese and also both have issues with the west. OTL Mao seized western assets without compensation and Chiang was similarly opposed to western control of much of the economy. Also both are likely to see criticism from the US especially about lack of democracy and human rights in their countries.
Also suspect your right about N Korea but it might depend on the circumstances again. If China is a neutral under the KMT then Stalin might see N Korea as an important - and his only - foothold in the region. In which case and with tension rising in Europe such as the Berlin blockade he might think the conquest of S Korea a quick and simple victory. However as the video says that could well be a serious mistake for him.
Steve