Post by miletus12 on Dec 19, 2021 15:52:06 GMT
Drachinifel's description is totally unrealistic and unbelievable. He forgets one very important thing.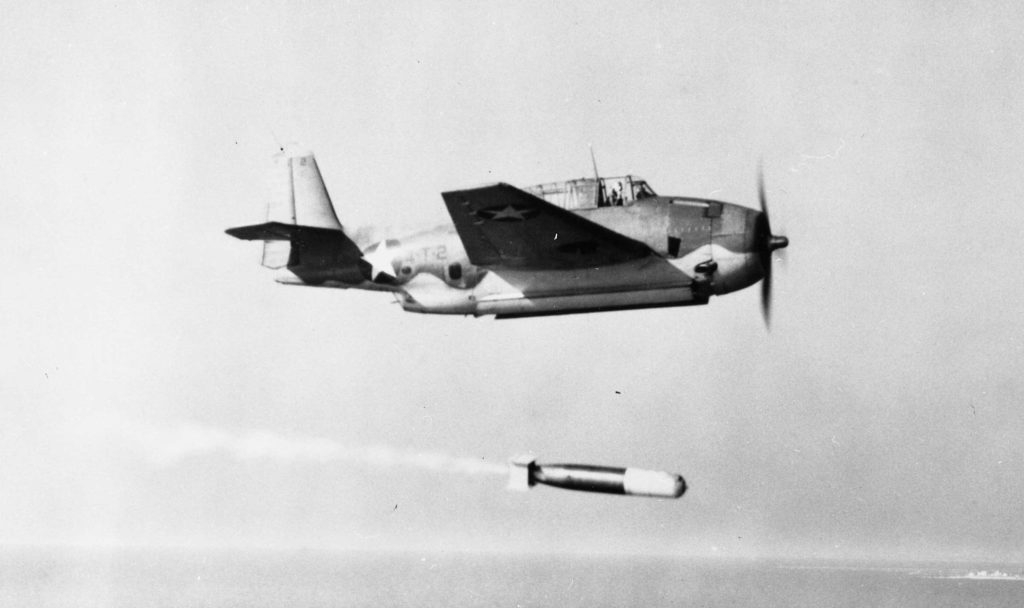 1. The Americans will lay on their airpower to neutralize the Japanese gunships.
2. The Americans have a solid 3 knot or 5.5 m/s line speed advantage.
3. All American battleships present (fast battleships) fire super heavyweight shells of 2,700 pounds, (1224 kg). These will shred Japanese belt armor.
4. The destroyer brawl will turn out very much like the indices shown by the actual battle off Samar. The Americans will win the destroyer duel. By now the US Mark 15s do not nose wander as the Type 93s still do. Unlike the Japanese, who are not being led by Tanaka, Raizo, they will launch torpedoes by ship and not by division.
5. American destroyers by this late date will show they have learned from the school of Iron Bottom Sound and this surface battle will be decided by torpedoes, not gunfire as it was at San Bernardino Strait. And by torpedoes one means also the Combat Air Patrol will contribute as no American battleline in a daylight fight will be without close air support on call in the form of torpedo planes and dive bombers. Whether TF 38.2 or the TAFFY CVEs, there will be US air cover over Surigao Strait as there was for Oldendorf's ships as they raced north come the dawn.
5. Unlike Nishimura, once Kurita's radars (Another Drachinifel mistake, the Japanese definitely had surface and air warning radars on Yamato, Kongo, and Nagato. I do not know about Haruina.) The Japanese Center Force will see the Americans capping their T as they move to exit Surigao Strait. And they will detect the CAP.
6. Sho-1 has failed. I believe Kurita, unlike Nishimura, and bearing in mind his Midway experience at the hands of American naval aviation, and what happened to Kurita in the Sibuyan Sea where he lost Musashi, will do exactly what he did at Samar when he believed the Americans were closing for the kill. He will turn and run for his life. Drachinifel does not mention, that Admiral Toyoda issued a direct radio order to Admiral Kurita to turn around and engage, when Kurita first decided to abort Sho-1 after Musashi sank under air attack.
Here is a possibly more plausible scenario; if Halsey executes the contingency plan for TF 34.
This alternate scenario does not assume the Center Force will have time to shake out into a formal line of battle or even that opening conditions will be perfect for optical gun directors. The weather as on that 25 October 1944 will be mixed with rain squalls and clear patches hindering or helping both gunnery and air operations. See photo.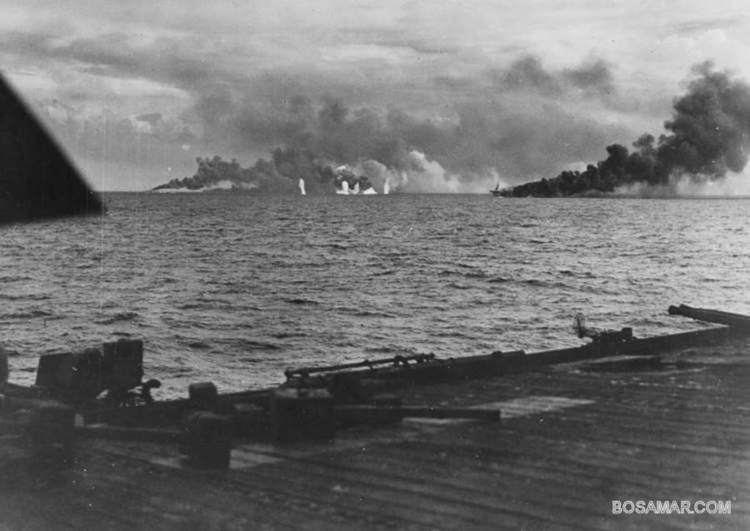 American radar can aim and American fire control solve tracks through weather. The radar can track rain squalls to use the squalls as a form of "smoke screen" to hide from / degrade Japanese optical fire control. At the expected dawn contact conditions and plot intercepts, the Americans will have the rain squalls to their northwest and the dawn light to their east, so Drachinifel gets those initial conditions wrong or omits them entirely and does not correctly identify the weather effects. Conditions initially favor the Japanese, but as the weather front tracks southeast, the advantage shifts to the Americans. This is perfect daylight weather for destroyers to close for torpedo attacks. Night would be better, but then covering fire from the battleships and cruisers present can substitute for low visibility. Aircraft overhead have the capability to lay smoke if necessary.
One also does not agree with the claim that the Japanese fire control optics or analog tracking systems were superior to their American counterparts. Bausch and Lomb was rather good as a rangefinder maker with optics comparable to the best German Zeiss or British Stroud setups. The Ford computers were much better than the
Japanese version of the Argo Clock systems on Kurita's ships.
The Japanese found their tracking parties wore out rapidly and their trainers (men manning the rangefinders) and data inputers went down from eyestrain much faster than the Americans did. Also, more humans involved equals more error inputs per solution cycle.
Discussion here.