Post by miletus12 on Dec 6, 2021 1:22:59 GMT

miletus12
,
2. & 5. Sorry, did you measure distances on Google Map? Bodo - Lulea is definitly 400 km, 215 nautical miles, I checked several times.
An air route from west of Lefoten to Lulea (I wrote this above) is not a straight line and it is not inside the funnel mouth where presumably HMS Glorious and HMS Ark Royal would not have the running space for a westerly speed run. It is 290 nautical miles + the speed run. If one wants a land based strike from Bodo... the runway in 1940 is not long enough for either the Swordfish or a Hampden. It might do for a Gladiator or possibly a Skua, but neither could carry a standard British torpedo or air dropped mine of the date.
And running West half an hour at 20 knots are 10 nautical miles, not 20. Plus Værøy wind statistics show mainly northern or southern wind.
Two loads or strike packages. My error. I should have pointed out that at Taranto it took TWO cycles. But the point of the half hour is well taken. So 300 nautical miles and a speed run inside a funnel that narrows and allows no maneuver room. Uhm... no I would not plan to enter those confined waters atg all.
www.windfinder.com/windstatistics/vaeroy-heliport_rossnesvagen
Not exactly what I would be leery.
There is low cloud associated with Foehn winds in many mountain systems.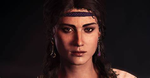 Fleet entered several time in Vestfjord until Narvik to support terrestrial operations.
3. June is the quietest month in north Norway but OK, 2,500 m, within ceiling.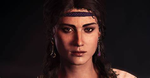 Agree. This operation had no future.
See above?
6. Do you mean Stavanger raid didn't happen or was a failure?
I presume that one means this?
7. Loosing all planes in failing to come back to the carriers doesn't mean the raid is a failure. The two Swordfish lost in Stavanger raid were on the way back.
Did they achieve anything?
8. Operation Catherine was one of the maddest ideas of Churchill...
One must look at the lunatic who was tasked to plan and lead Operation Catherine. Lord Cork was either mad or could not read a map or do chart work. HOW was a British fleet supposed to navigate the shallows through the Greater and Lesser Passages or the Copenhagen Straits?
The route was too shallow for the passage of heavy ships south of the Norwegian Trench which was mined.
But 70 days from the idea to execution for Pearl Harbour raid, including torpedoes modifications for shallow waters and at extrem range both for fleet and planes, was much more an achievment than Operation Paul setting. And Taranto raid was imagined before the war but it doesn't mean it was continuously prepared throughout this period.

a. Pearl Harbor was extremely complex.
Operation Judgement was not a sporadic thing either.
Notice that Lyster was tasked to draw up the operations plan by one Dudley Pound?
Fellow must have heard of the stunt pulled off by Admiral Yarnell, USN (1932).
Certainly the repeat performance in 1938, reached the ears of one Yamamoto. Strange days those were.